Registered Massage Therapy
Registered massage therapy is essential to our overall physical and mental wellness. Massage therapy can help alleviate the discomfort associated with every day occupational stresses, muscular over-use and many chronic pain conditions.
Massage / Reiki / Cupping
Mackenzie grew up in Stittsville and participated in competitive cheerleading for 12 years, won multiple National titles, and competed at the world championships in Florida, USA.
Mackenzie completed her Massage Therapy Advanced Diploma at Algonquin College in April 2019. During her time at Algonquin, Mackenzie successfully completed four different placements working with varying demographics such as pre-natal massage, treatment of developmentally challenged children ages 3-6, sports massage, and in-patient rehabilitation at the Ottawa Hospital. Immediately following graduation from Algonquin College, Mackenzie successfully completed her board exams to become licensed through the College of Massage Therapists of Ontario (CMTO).
Mackenzie didn't stop there as she continued to pursue post-secondary education and healthcare training at an international level. She moved to Ireland to obtain a Bachelor of Science (Hons) in Health and Leisure with Massage, in which she successfully completed and graduated as of November 6, 2020. While studying abroad at The Institute of Technology Tralee in Ireland, Mackenzie had a multi-semester course in Aquatic Rehabilitation and worked with a variety of people including but not limited to individuals with Cerebral Palsy, Lyme's Disease and amputees. While in Ireland, Mackenzie also studied an Exercise Referral program which consisted of developing and delivering a comprehensive exercise plan for people with specific health conditions. Throughout her year-long program in Ireland, she wrote and completed a thesis on manual therapy and successfully defended it in May 2020.
In addition to these designations and experiences, Mackenzie also has her Cupping and Gua Sha Level 1 certification through Traditional Chinese Medicine teachings. She is also a second-degree Reiki Practitioner and can use this technique for spiritual and energetic healing. In addition to being an RMT, she is a birthing and Postpartum Doula. She thoroughly enjoys providing pre and post-natal massage therapy treatments and furthering the client care with Doula support. Doula work holds a special place with Mackenzie as she is truly fascinated and appreciative of the incredible process of pregnancy and birth. She enjoys supporting individuals or families through the journey of pregnancy and initial months with a newborn. Regardless of how many children you may have, as a Doula she can always find ways to support your transitions through pregnancy and parenthood.
Mackenzie believes it is important to approach healing from many angles using multiple modalities and therapies. She is an active individual with a wide variety of experiences with multiple demographics and settings and she is very much looking forward to working with you!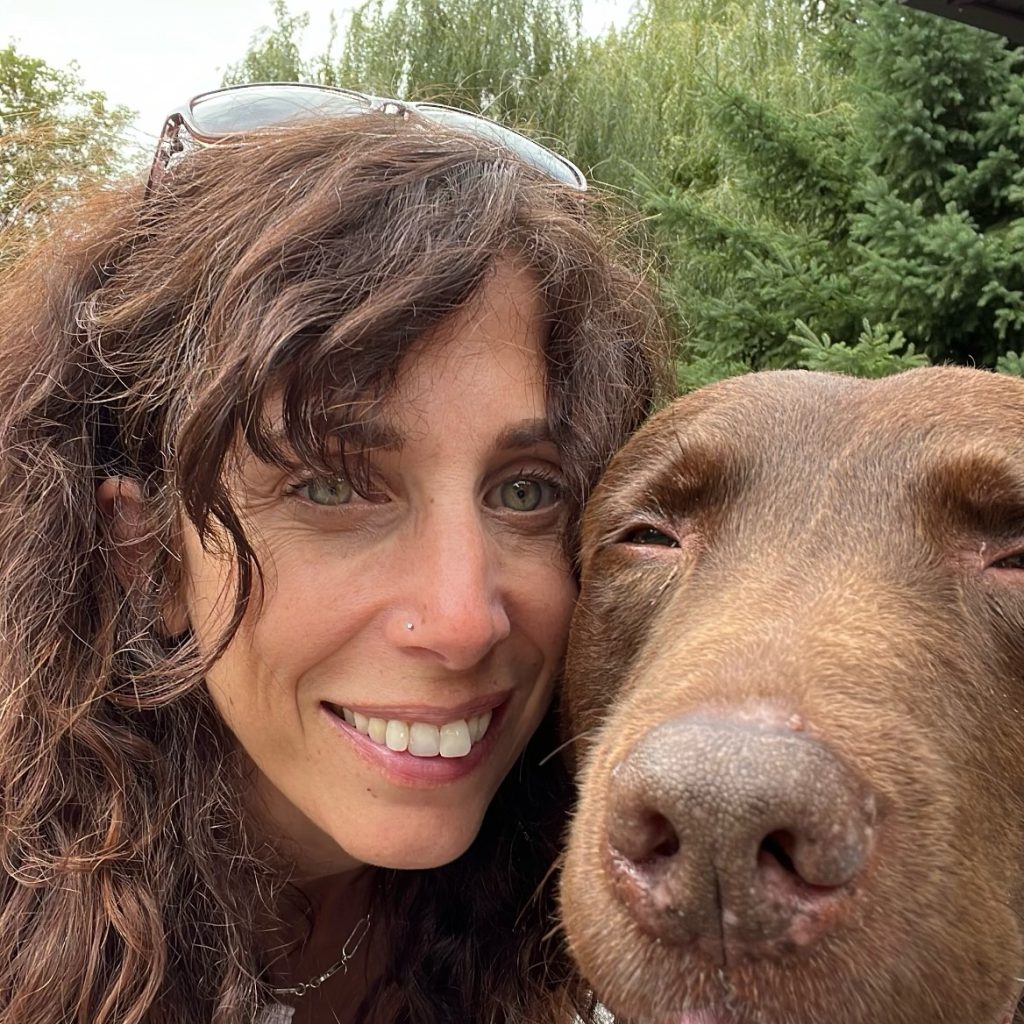 Massage / Ashiatsu / Thai
Jennifer has been in practice as a Registered Massage Therapist since graduating with honours from the Algonquin College Massage Therapy program in 2002.
During this time, she has been fortunate to work in multidisciplinary clinical practices as part of a team of integrated health practitioners. This experience has given her a broad perspective on the body and its innate ability to heal. She feels privileged to be able to facilitate and support this healing process by using the skill, knowledge, and tools that she has gained thus far.
A continuous learner, she has further studied in Ashiatsu, Orthopedic Massage and Pain Management, Myofascial Release Technique, Thai Yoga and Indie head massage to name a few. This has enhanced her ability to assess and approach each individual clients' needs with treatment as unique as they are.
Jeny is passionate about her own health and wellness journey and believes her greatest teachers are the people that come into her treatment room daily. She is grateful to offer her services in the beautiful community where she lives and raises her family.
Whether you enjoy a massage for its therapeutic benefits – targeting chronic areas of discomfort, injury, or rehabilitation – or simply enjoy the time for relaxation and stress relief, she looks forward to helping you meet those goals.
"If you can't fly, then run, if you can't run, then walk, if you can't walk, then crawl, but whatever you do, you have to keep moving forward." – MLK
YTT, TMP, YTUTM, RMMTM, SSE (CC1)
Restore the flow of energy through the body, increase flexibility and range of motion, athletic performance, mental clarity and energy levels.
This is a body work technique deriving from Asia. The practitioner uses a floor mat, props and pillows to make sure the client is comfortable. It is a full body massage that progresses from the feet leading to the face and scalp with various styles of movement. The Sen (energy lines) are the focus of the massage, with stretching postures and gentle rocking that can be incorporated. This sequence is intended to move blocked energy from the body and stimulate blood flow. The client is to focus on their body awareness during the passive yoga postures. The treatment can relax and energize fatigued and overworked bodies, aid in stress reduction and increase muscle mobility.
Thai massage can be beneficial to athletes, active people, those with desk jobs or repetitive motions, older adults or people with minor acute injury. Different adaptations are made for all body types. Mindful, slow, rhythmic movements with relaxed breathing combined with a calming atmosphere allow you to sink into this blissful technique, leaving you with a feeling of calm and peace. Comfortable, loose clothes are worn during the treatment.
Sarah Anne Atkinson is the Owner of BLISS Yoga & Thai Massage. Managing a life of chronic pain led her to a wellness career. She was introduced to dance in her early childhood – this gave her a place to express energy in motion (emotion).
Thai Massage established a principle of Metta (unconditional loving kindness) that has shaped her life and career with dynamic energy in a dance of surrender. Sarah has a wealth of experience including extensive training as a Thai Massage Practitioner through the Toronto and Ottawa Schools of Thai Massage.
Sarah has also come to understand the personal and professional path of Embodied Boundaries, Desire identification and how to ask for what she truly wants as well as moving past a life of personal trauma. The Somatic Practices she uses help herself and her clients to live a whole hearted authentic life. She believes that everyone deserves to have a life of THRIVING.
She is committed to seeing client, community and global healing!
Please find out more about Sarah here: https://blissyogaottawa.com/